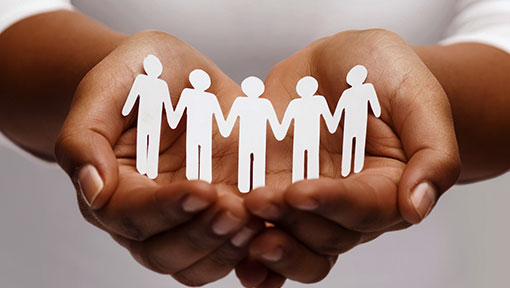 There is the need for high-quality information about their work on the ground, which is crucial to ensure accountability, to learn from experience, and to develop and disseminate good practice
Non-profit organizations by their very nature of work create vast amounts of data, information and knowledge. Their programs are rich in methodologies, practices, implementation strategies, work methods and experiences. Inevitably this vast wealth of resources need to be managed in a structured and dependable platform in form of Information Systems that are capable of providing real-time information; a reference source for reporting and decision making.
Ready to start your own project ?
There has been a well-documented growth of non-governmental organizations (NGOs) working broadly in the field of international development over the past two decades.
They have begun to move away from a focus on mainly small-scale projects towards an increasing involvement in broader processes of development, including policy advocacy, and organizational and human capacity building. At the same time, finding themselves vulnerable to criticisms about their level of accountability to the poor, to governments, and to donors, many development NGOs are beginning to seek ways to increase their impact, effectiveness, and overall professionalism.
This has led them to recognize the importance of three types of information for their operation and activities.
First, there is the need for high-quality information about their work on the ground, which is crucial to ensure accountability, to learn from experience, and to develop and disseminate good practice.
Second, there is a need to gain access to information about wider contextual forces such as macro-economic policy, the national and local political climate, and the ongoing work of other organizational actors. This type of contextual information is increasingly important for development NGOs if they are to campaign for policy changes at national and international levels.
Third, information about organizational inputs and outputs is essential in order for NGOs to make effective use of scarce human, financial, and material resources
Our solutions to meet these goals include
Liferay as an intranet Portal
Alfresco Document Management System
Management information system incorporating  Project Management  and Monitoring and Evaluation modules