A Customer Service Desk System (OTRS) is an automated customer issue tracking and case resolution system that allows organizations to obtain consumer feedback and data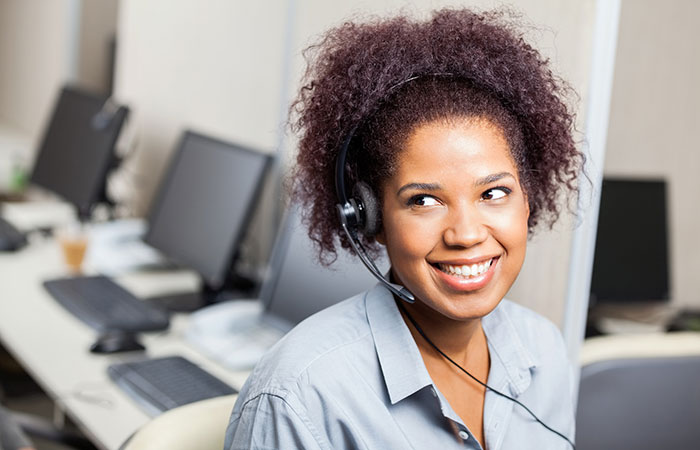 Why do you require a Customer Service Desk System ?
Obtain vital consumer information that could be used to make process improvements, increase consumer satisfaction and loyalty, and increase profits.
A critical step in the process is using this complaint data and consumer feedback to make changes in the organisation, be it for improving processes or creating new products and or services and keep ahead of the competition. Research shows that it would cost a provider at least four times as much to recruit a new consumer as to maintain an existing one. A provider who regularly loses customers struggle to repair the damaged reputation, with very high cost implications.
In today's competitive environment, product and service innovations are re-defining accepted levels of performance. A good Customer Service-Desk System is one of the crucial requirements for successful businesses when managing customers' needs and protecting their brand.
Business Benefits of Customer Service Desk System
Customer Retention
By adopting the complaints management system, your ability to retain the loyalty of your customers will be enhanced
Build and Maintain Good Brand Reputation
Successfully implementing your complaints management system demonstrates to stakeholders that you have a real commitment to managing customer care issues and you have processes in place to handle, analyze and review complaints
Improve Operational Efficiency
Ensures a consistent approach to handling customer queries, enabling you to identify trends and eliminate the causes of complaints, as well as improve your organization's operations
Improved Internal Communication and Relations
It helps you to adopt a customer-focused approach to resolving complaints and encourage personnel to improve their skills in working with customers.
Continual Improvement
It provides a basis for continual review and analysis of your complaints-handling process, the resolution of complaints and where improvements can be made
Features of Customer Service Desk System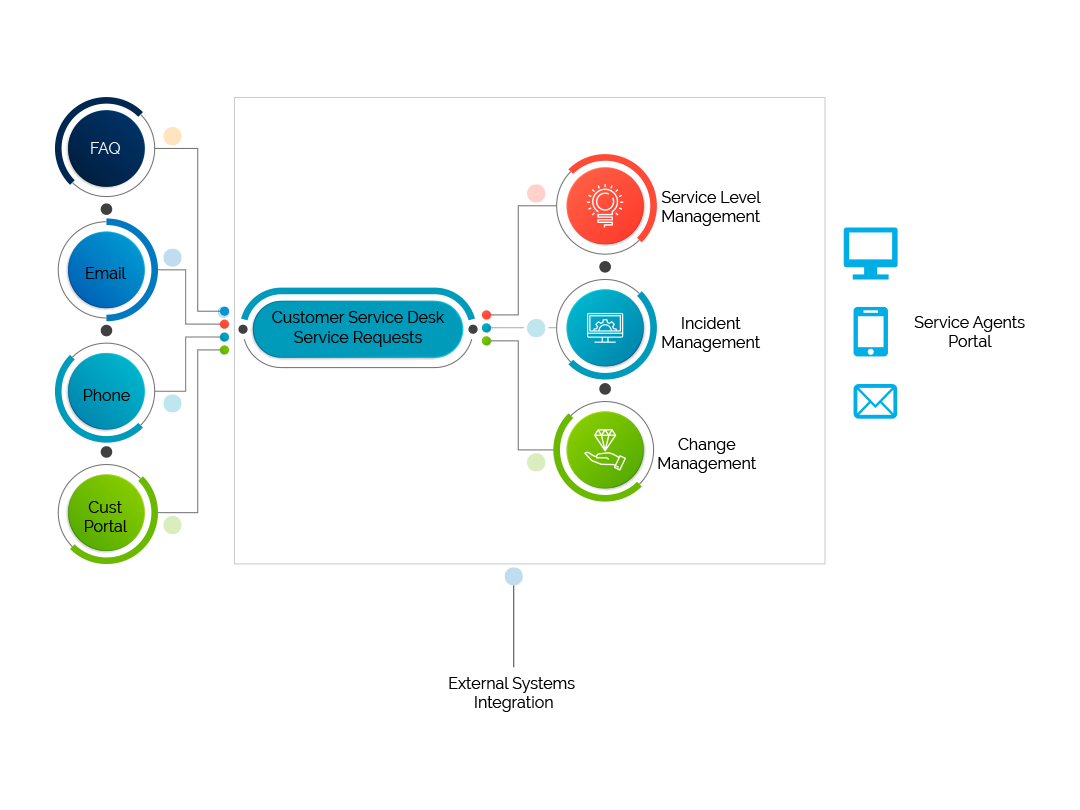 Centralized Source
Customer Service-Desk System provides a secure and centralized platform for receiving consumer complaints and then tracking and storing all subsequent documentation pertaining to investigation and correction of the problem. A single, cohesive system makes search and retrieval of complaints and related data easy. The solution offers the capability to formalize and standardize complaint handling and consumer complaint tracking through a simple transparent process. It is Web-based, so customers can log complaints from virtually anywhere
Connected Software System
The CSD System connects the customer-complaint process to the rest of the quality system, providing links to corrective actions and adverse-event handling. Via an external link, users can access system from the Corporate Web sites, within a CRM application (or any application that supports URL links), so employees, consumers, or other stakeholders can easily initiate a consumer complaint. Connectivity will help managers track a complaint from initiation to completion and give them the ability to proactively improve the complaint-handling process
Controlled Legal Exposure
The system provides advanced reporting capabilities for real-time view of the state of a organization's compliance. It allows continuous monitoring and promotes improvement, both of which can help increase an organization's readiness to answer any possible legal action against it. A controlled record-keeping environment that shows how complaints are investigated and addressed may help reduce legal exposure
Efficient Customer Service Process
The system will reduce the life cycle of the customer service process by streamlining different steps and consolidating different sources of customer feedback under a single platform. It provides a customizable form that captures all necessary information, provides automatic follow-up via e-mail notification, and incorporates escalation to ensure timely response. By Satisfy the reasonable concerns of a consumer who has suffered detriment by way of an apology or public acknowledgement, chances are that the customer is comforted
Ready to start your own project ?