The managing of multiple business functions and processes required to efficiently rung a profitable business is a complex and time-consuming task. Whether you're a small, medium or large business, there are never enough hours in the day to manually coordinate, record and action every essential task. In an increasingly demanding business world, only state-of-the-art solutions can provide businesses with the necessary tools to improve productivity and enhance investment in the marketplace.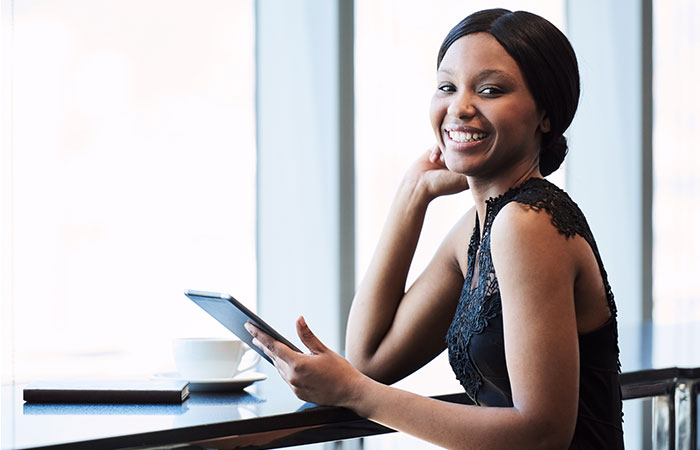 Baraza Business is one such solution. Managing every aspect of your business, Baraza Business automates your processes and gives you visibility and control over your inventory, financial reporting, point-of-sale and customer/supplier information. Utilizing the latest technology and integration facilities, this flexible and advanced business management tool ensures transactions captured in one area of the software are fully accounted for in another, eliminating the risk of manual or overlapping processes that can cause lost or doubled-up data. The Baraza Business application not only meets the most critical commercial requirements but is also flexible enough to ensure outstanding customer service.
Business Benefits of Baraza Business
Accuracy and Speed
Computerized accounting and business management programs are quicker as far as entering information is concerned
Data Manipulation
With a computerized business management system, information for a particular period of time can be quickly compiled. With a manual system, it can take time to locate the information from each book and compile it into a report
End-of-Period Reports
Once transactions are filled and completed in the system, a report is auto-generated thus making it easier to obtain reports and to view based on the various periods
Features of Baraza Business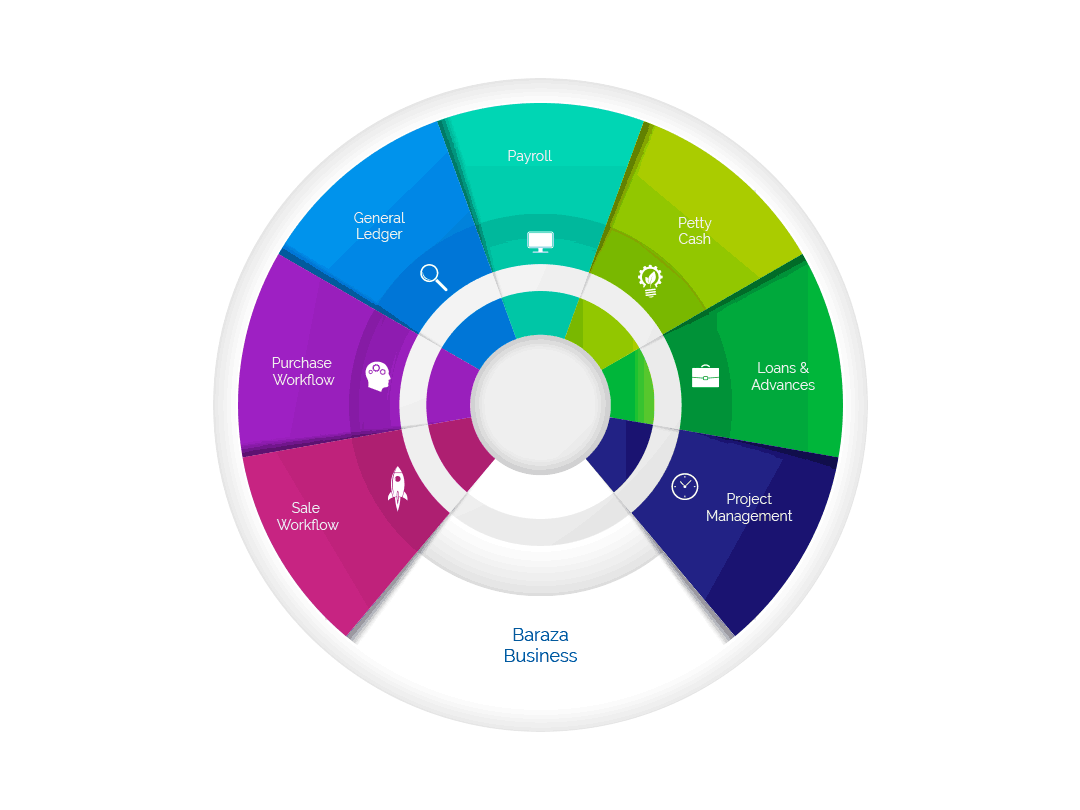 Sales Workflow
A sales workflow is the series of actions needed for selling a product or service. Sales workflows vary between different industries, products and organizations, and no one sale is exactly the same. Whether you're a sales associate or sales manager, you know how critical your sales workflow is to your company bottom lines. A tightly controlled and easily measured sales cycle doesn't just make closing deals easier – it means you can truly rely on the revenue you generate for current stability and future growth. Baraza Business Management system ensures that you have a proper sales flow no matter the size of your business is, what industry you represent, hence guaranteeing you a tight and efficient sales cycle which is vital to your business success. A typical sales cycle would involve the following processes;
Sale Pipeline
Your sales pipeline is the best indicator of your company's health and the place to see your deals. Baraza Business allows you to have a well-managed sales pipeline in the best way possible so as to stay in control of your sales results
Leads
This is vital to any business success when it comes to obtaining customer and increasing revenue. Baraza Business allows you to capture all your leads i.e. industry, business name, address, email, location and prospect level hence making it easy to follow up on your leads. New leads can be entered into the system manually, imported from CSV or excel file or created from external sources, like web forms or incoming e-mails. Custom fields can be added, as necessary.
Follow Ups
Staying at the forefront of a prospect's mind requires persistence and should not be confused with being bothersome. The system allows you to list all follow ups that you have scheduled with the various prospective clients hence know
Invoices and quotes
Can be created directly from Baraza business system and multiple invoice customization options such as adding your company logo or comments are available. The system is able to calculate the taxes for you and supports multiple currencies.
Purchase Workflow
This module helps you to manage all of your suppliers; issue purchase orders based on low inventory alerts. Our online supply chain process allows you to streamline your business
Quotation Stage
This is where quotations from various vendors are captured along with the offer details, payment mode and delivery term
Purchase Approval
Based on the purchase requisitions from the stores and quotations received, the system automatically selects the vendor and displays the details. Where the user can change the approved supplier too.
Purchase order generation
Once the purchase approval is done at different levels, the approved purchases are pulled together with the respective supplier, and Purchase orders are generated and emailed accordingly
Payment
Once the account department has made and recorded the payment; the supplier status is automatically updated allowing the purchasing department provides information instantly to the supplier
General Ledger
The general ledger is the heart of your business management system; the repository of the transactions and balances that define the financial state of your company.
Our Baraza Business General Ledger is an integrated solution, which offers you a full overview of accounts, balances and postings created in the accounting system, and the ability to check and control that the postings. You can also reconcile accounts with general ledger holdings and enter postings manually to correct errors
Payroll
Packed with functionalities that enable you to comprehensively, and yet simplistically, handle payroll processing. The payroll processing module allows users to create custom rules that exist in your organization, and define your business logic for Earnings and Benefits, Deductions, Bonus, Arrears, Leave and Attendance, Taxes and Statutory Requisition
Petty Cash
Most companies have cash set aside for petty expenses such as office stationery, airtime or fare for staff heading to the field. Integrated with the requisition module, users are able to request and account for funds based on specific needs. Transactions are then posted in the General Ledger
Loans and Advances
Most companies allow employees to request for loans thereby making it a very crucial process especially when it comes to record keeping. Baraza Business management system simplifies all this for the HR. The Employee is able to apply for the loan and all they have to do is to state the amount requested, monthly payment under Repayment and narration and saves it as draft in case an update is needed
Project Management
In organizations, projects are carried out to achieve a particular aim. Projects involve a business deal, which is there are interactions between the business and   their clients. Baraza Business allows you to manage projects by creating projects, assigning tasks, adding staff, and keeping track of the project's progress. Reports are generated by the system
Ready to start your own project ?