Integrate Information, People & Processes across organizational boundaries
Liferay
---
Liferay Portal is an enterprise web platform for building business solutions that deliver immediate results and long-term value.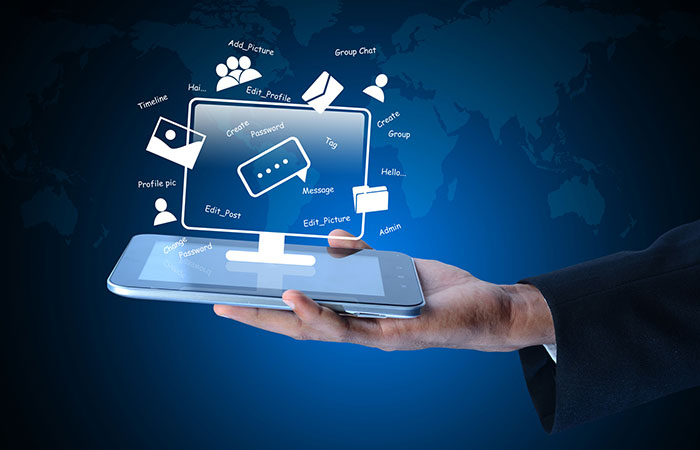 As the world's leading open source portal platform, Liferay portal provides a unified web interface to the data and tools scattered across many sources.
Liferay Portal is an enterprise web platform for building business solutions that deliver immediate results and long-term value. Liferay Portal ships with broad product capabilities to provide immediate return on investment:
Content & Document Management with Microsoft Office® integration
Web Publishing and Shared Workspaces
Enterprise Collaboration
Social Networking and Mash-ups
Enterprise Portals and Identity Management
Enterprises are using Liferay to build robust business solutions that include:
Self-Service Portals
Knowledge Sharing Workspaces
Dynamic Web 2.0 Websites
Revenue-generating Social Networks
Enterprise Application Integration
Business Benefits of Liferay Portal
Liferay comes with all tools you need for a corporate portal
Liferay Portal's comprehensive collection of out-of-the-box tools provides you everything you need to build better business solutions. Choose from a menu of content management, web publishing, collaboration, social networking and workflow features that are seamlessly integrated and easily configurable to your specific needs.
Ease of Use
With just a few clicks, you can make changes to the look and feel, portlet configurations, themes, and page layouts. With a simple drag-and-drop, you can add and reposition applications, tools and other elements to the portal.
Liferay keeps Total Cost of Ownership (TCO) low
When you choose Liferay Portal your organization benefits from an exceptionally low total cost of ownership. While other portals make you pay for additional features, Liferay Portal comes with over 60 tools, over 20 themes, and a number of developer tools. We provide you with as many resources as possible to accomplish whatever it is that you want to do (web publishing, collaboration, social networking, administration, etc.) at no additional cost.
Liferay keeps ROI High and Business Agile
Liferay Portal is an investment that evolves with your organization. If you require new functionality, tools can be added with just a few clicks: A company intranet built on Liferay Portal can, for example, be easily evolved into an extranet that reaches outside partners. An organization powering a website with Liferay Portal can easily add social features to capitalize on the power of its online community.
Stay Secure
Liferay Portal uses industry standard, government-grade encryption technologies, so you can always be confident in the security of your data. Log in once to access all your files. Varying layers of security with customized access to sensitive information also lets you control who sees what.
Enterprise Application Integration is made easy
Liferay Portal's open, flexible SOA architecture allows different applications in various languages to work together easily. Liferay's Service Builder automatically generates supporting classes for SOAP-based web services and JSON for JavaScript-based access
Liferay Helps you get social
Liferay provides JSP tag libraries such as social bookmarks and a tagging interface that can be easily added to your custom portlets. An activity tracking API, export to Facebook, and widget / mash-up support will support all your social computing needs.
Features of Liferay Portal
Content Management and Web Publishing
Liferay Portal's built-in content management system is a structured system with support for roles-based workflow, separation of presentation from content creation and editorial approval and versioning processes. Its Document Library features versioning, document locking and automatic file-type conversions for document-based collaboration, as well as WebDAV and Microsoft Office integration for dynamic document sharing. Content may also be stored on third-party systems such as Documentum, Magnolia and Alfresco
What's more, users can seamlessly integrate content with native collaboration and social networking features as well as third party applications, to publish full-bodied enterprise solutions to the web
Collaboration
Liferay collaboration suite includes Messaging Boards, Blogs, Wikis- featuring RSS capabilities, tagging, common meta-data, and social bookmarking-that work within Liferay Portal's flexible system of User Groups, Organizations, and Sites. As a whole, they enable productive discussion around your collective knowledge; not only can users manage their own work experiences with our own built-in webmail client and personal calendars, they can dynamically share their work and thoughts as part of a team
Social Networking
Tying our content and collaboration features together is an enterprise-ready social networking suite with presence-enabled features like instant messaging and activity tracking that facilitate fluid, real-time communication
Moreover, Liferay's Social API gives users a platform for building their own social applications. Users can plug into Liferay's social capabilities and allow third party applications to take part in Liferay's activity feed, member and friend lists, and other social assets, and customize these assets per their specific needs. In essence Liferay provides you with the tools and framework for building a fully functional social network that can be customized to meet your unique specifications
Ready to start your own project ?