Sophos is focused on delivering the best IT security and data protection for businesses. Sophos engineers their products to eliminate complexity. DewCIS is a Sophos Security Products reseller in Kenya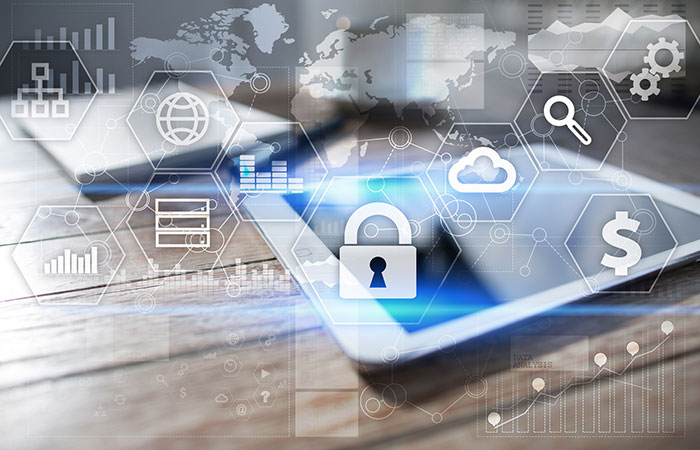 Sophos engineers their products to eliminate complexity. The result is you'll get advanced protection you can actually use. Security shouldn't get in the way, so we keep resource impact low. Plus, Sophos works to make deployment, policy setting and cleanup easy. Sophos gives you protection wherever you need it: computers, laptops, virtual desktops and servers, mobile devices, and your network, web and email gateway.
Why Use Sophos Security Products ?
Complete security means Sophos don't just detect threats; we help you address every point in the security lifecycle.
Reduce the attack surface: Sophos will address the things that bring risk like vulnerabilities, websites, applications and sharing of data
Protect everywhere: Sophos will make sure your users are protected wherever they are and whatever device they're using.
Stop attacks and breaches: Sophos has moved beyond signatures with live protection, so we can stop new threats instantly.
Keep people working: Both your users and the IT team. Sophos engineer products to simplify the tasks that take you too much time today.
Sophos Products and Solutions
More than 100 million users in 150 countries rely on Sophos' complete security solutions as the best protection against complex threats and data loss.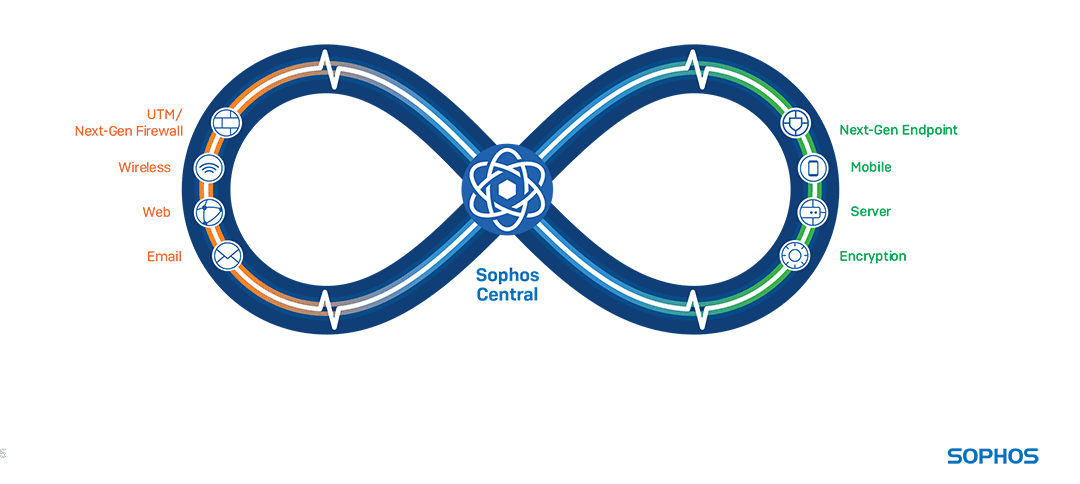 XG Firewall
The next thing in next-gen. Ultimate firewall performance, security, and control.

SG UTM
Our fully-featured network firewall, with email protection, web control, IPS, secure VPN, Wi-Fi, and Web Application Firewall.

Secure Wi-Fi
Manage your Wi-Fi from Sophos Central. Simple, plug and play deployment for our full range of access points.

Sophos Web Gateway
Protect every user on every device, everywhere, with simple deployment, management, and support

Sophos Email Gateway
Block spam and phishing attacks at the gateway, and get unobtrusive, automatic encryption for all your email.

PureMessage
Enforce policy compliance and scan all email to eliminate 99% of spam and guard against other threats.

Endpoint Protection
Proven protection for laptops and desktops for Windows, Mac, Linux, or virtual; on premise or cloud-managed

Intercept X
Anti-malware. Anti-exploit. Root cause analysis. Next-gen protection against ransomware and malicious attacks.

Sophos Clean
Lightweight, second-opinion scanner for malware, working alongside your existing antivirus protection.

Mobile Control
Spend less time and effort managing and securing mobile devices with this complete EMM solution.

SafeGuard Encryption
Full-disk and file encryption for all your devices, so your data is always safe, no matter where it goes.

Server Protection
Protect your servers without sacrificing performance. Comprehensive threat protection that won't slow you down.

XG Firewall
The next thing in next-gen. Ultimate firewall performance, security, and control.
Ready to start your own project ?