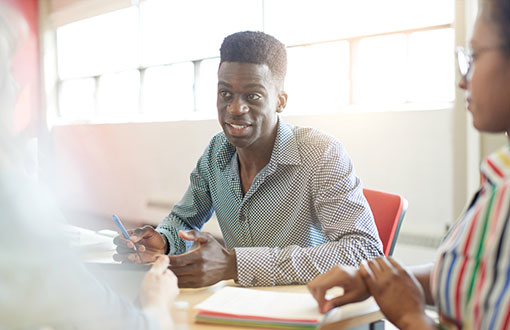 We offer comprehensive business and technology consulting services
This service offering is based on in-depth information technology expertise, proven best practices and vast industry experience to help our customers realize maximum value of their IT resources. We are focused on creating business value from one of your most strategic assets – information. We'll help you find its value and understand how to capitalize on it. We are determined to harness the information you need to offer a greater customer value and create new business opportunities
Why do you need Consulting Services?
Get expert guidance to create actionable strategies for real business results
Fill knowledge, expertise and resource gaps with choice and flexibility
Develop the skills to support today's information management demands
Plan, design, deploy and optimize your information infrastructure
Manage the demands of data growth and new technology deployments
Ready to start your own project ?
Design for scalability, resiliency and flexibility
Beginning with an organization's mission statement we are able to determine long-term goals and can identify the best approach to achieving those goals. We do this by analyzing an organization's current environment and determine what the best strategic solution is for their long-term needs. Carefully we come to a conclusion about what the organization must do as a result of the major issues and opportunities facing the organization
The idea for strategic IT planning is to make the most of your resources and to design an infrastructure for future scalability, resiliency and flexibility. Your infrastructure should grow with your needs without out-growing your resources. Improvement and retrofitting of our clients' systems have helped us enhance our design-based goals and criteria. We have been called upon to identify, realize and execute a large variety of IT systems solutions. As a result of this experience and knowledge, we have established a reputation as premier IT systems specialists within this region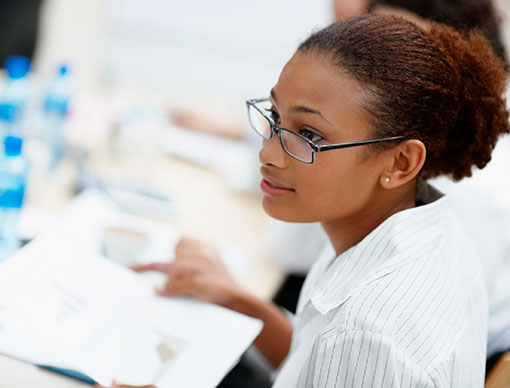 Now more than ever, the mandate is clear: Align technology strategy with business objectives. But IT leaders struggle to balance tactical vs. strategic, cost savings vs. innovation. They need a roadmap to ensure strategic goals are met while investments are maximized through new technologies. At the same time, they must continue to support the day-to-day operations of the business
Strategic IT planning consulting provides advice on creating competitive advantage by leveraging IT to transform business operations. Our consultants speak the language of business and IT to provide:
Holistic analyses of an IT organization, including business-IT alignment, technology, operations, governance and processes.
End-state definition, including target portfolio, infrastructure, governance, Program Management Office, architecture, strategic sourcing and staffing models.
Cost-benefit analysis to evaluate value proposition.
Near-term and long-term implementation roadmap from current to desired future state.
Business Process Assessment and Design
---
Close the value gap between new technology adoption and Business Results
Managing the performance and availability of your systems can be just as challenging as implementing the system itself. But that doesn't have to be the case. We at DewCIS can provide you with performance analysis and capacity planning services to help you optimize your IT environment efficiently. Your technology choices can make or break your ability to compete. Our proven business assessment services rapidly close the value gap between new technology adoption and business results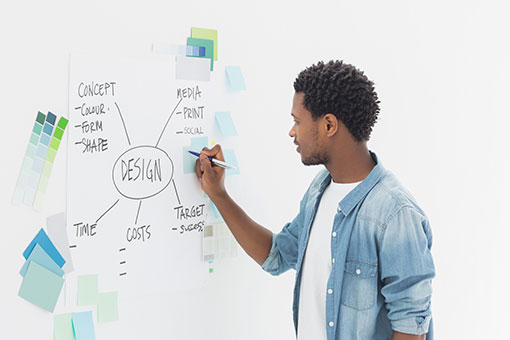 Operations Capabilities Assessment
We undertake Operations Capabilities Assessment that would involve an objective, quantitative assessment of the people, process and tools factors that define an organization's ability to deliver IT-based services reliably and cost-effectively. The assessment service delivers a portrait of the current state of your IT department's operational capabilities — identifying gaps and issues — and provides recommendations for improvement.
Performance Analysis and Capacity Planning
Performance Analysis and Capacity Planning helps you evaluate your IT environment and develop a plan to help you meet your current and future business needs. You can improve utilization of your current assets by developing a model that uncovers congestion, thereby predicting shortfalls. This is designed to build a solid foundation for the cost-efficient operation and effective management of your computing environment.
Security Assessment
Security Assessment delivers a comprehensive security review and assessment of a current security environment. Security exposures and risks are identified within a customer's policies, processes, procedures, networks, and systems. This gives the customer the benefit of an outside security review of their environment, which analyzes and measures their level of security versus industry standards and best practices
Provide a gap analysis of the operating effectiveness of internal controls
IT Auditing involves providing independent evaluations of an organization's policies, procedures, standards, measures, and practices for safeguarding electronic information from loss, damage, unintended disclosure, or denial of availability. IT audit provides management with an assessment of whether there exists sufficient controls to mitigate an organization's risk
The purpose of IT systems audit is to evaluate whether information systems fulfill the following aims:
Safeguard assets
Maintain data integrity
Achieve organizational objectives effectively
Consume resources efficiently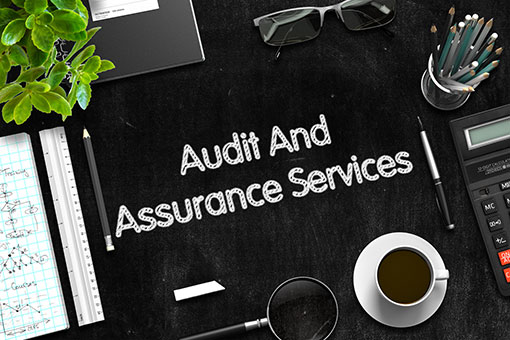 Why DewCIS ?
We provide experienced consultants who have expertise gained from years of experience in IT Audit services. During the IS audit process our consultants will be expected know what your business expects from information systems, what are the best IT practices, and whether the information systems of an organization realize these expectations and best practices. Since all businesses are now heavily dependent on information systems, management wants assurance from independent experts.
Application Assessment
Application Assessment is specific audit of one or more applications. These process can be done as the system is developed, at post-implementation, or on a regularly scheduled basis (annually, every 5 years, etc.). Whichever stage of audit review is being carried out, the DewCIS IS Auditor is looking for assurance that the application provides an adequate degree of control over the data being processed. The level of control expected for a particular application is dependent on the degree of risk involved in the incorrect or unauthorized processing of that data.
An Application Assessment, should, at a minimum determine the existence of controls in the following areas:
Administration
Inputs, Processing, Outputs
Logical Security
Disaster Recovery Plan
Change Management
User Support
Third Party Services
IT Infrastructure Assessment
Today more than ever, many organizations are challenged to implement a reliable, efficient IT Infrastructure. An accurate picture of your Information Systems capability will give you the information you need to design an effective IT strategy and facilitate the rapid realization of your ideal IT situation and would involve the following steps;
An assessment and evaluation of the current IT infrastructure environment and its related application production and development support systems as well as data storage, disaster recovery capabilities and process maturity.
A review of people, process, hardware technology and data center facilities to provide an overall view of the IT infrastructure and its capabilities.
A gap analysis comparing current IT infrastructure solutions to best practices and recommendations for improvement.
DewCIS has developed a comprehensive but simple approach to evaluate your organization's IT.  We'll review all critical technology areas, evaluate against accepted best practices and provide you a roadmap to ensure that you can leverage your IT to help your business for success
Treats and Vulnerability Assessment
Treats and Vulnerability Assessment exercise goes beyond a typical single-tool automated scan. DewCIS security experts provide cross validation and hand validation of vulnerabilities, then takes the process of threat and vulnerability assessment one step further by identifying the root cause behind system vulnerabilities on the internal critical systems (when possible). Without identifying the root cause, vulnerabilities will often reappear. By identifying the root cause, mitigating steps can be taken to address the vulnerability, as well as numerous other potential vulnerabilities
Internal Vulnerability Assessment and Validation Service scans systems or network ranges defined by the customer for potential vulnerabilities, eliminates false positives and details confirmed vulnerabilities in terms of risk are and any potential remediation steps that should be taken
IT Risk Assessment
IT Risk Assessment provides an end-to-end, comprehensive view of all risks related to the use of IT and a similarly thorough treatment of risk management, from the behavior and initiative at the top, to operational issues
Our IT risk assessment methodology identifies and classifies the inherent risks that an organization faces and includes several, namely;
Identifying and obtaining a high-level understanding of the key business applications in use at a client
Establishing the main platforms on which existing applications reside and identifying the key interfaces between them.
Identifying, at a high level outstanding user needs, demands, and problems regarding existing applications, applications under development, and proposed applications.
Recommending controls and procedures to be instituted to effectively manage identified risks.
IT Policy and Procedures
IT Policies and procedures are designed to influence and determine all major decisions and actions, and all activities taking place within the boundaries set by them within an organization. IT Procedures are the specific methods employed to express IT policies in action in day-to-day operations of the organization
Regulatory Compliance Review
The IT Regulatory Compliance Services provide for the periodic review, monitoring, and determination of the IT compliance with the stipulated IT Policy and Procedures of the organization and relevant governing laws. The services would also provide consultation and staff training in those areas in which IT Compliance may not be considered satisfactory. Following each IT Regulatory Compliance review, a detailed report detailing the scope of the review and specific findings and recommendations resulting from the review procedures performed is provided.