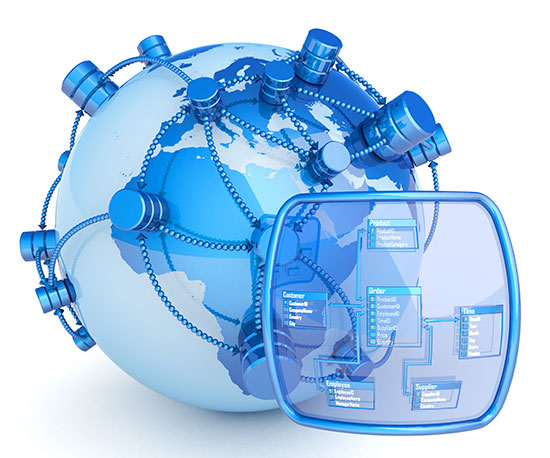 System integration is about adding value to the system, capabilities that are possible because of interactions between subsystems
Our approach to application integration creates a business architecture that treats applications as assets to be leveraged. Integration is accomplished by gradually migrating to a service-oriented architecture
Creating an agile IT environment requires vision, planning, and execution. Years of implementing point applications for functions such as ERP, CRM, billing, and procurement have made it increasingly difficult for companies to integrate business processes that span the organization. We are experts in Service-Oriented Architecture (SOA). We create a business architecture that treats applications as assets to be leveraged. Integration is accomplished by gradually migrating to an SOA without abandoning existing applications
Our approach protects your existing investments in hardware, data, and applications. It enables you to retain the skills and experience already acquired. Our approach provides the flexibility to create agile business processes that can rapidly adapt to business changes.
Business Benefits of System Integration
Flexibility and Agility – "A plug and play IT application landscape"
Real time visibility into Transactions, Process Status and Activities & Tasks
Common Information Model for all Customer, employee or partner related data
Business Process Management
---
Innovate and continuously transform businesses and entire cross-organizational value chains
Business Process Management (BPM) services help organizations optimize business performance by discovering, documenting, automating, and continuously improving business processes to increase efficiency and reduce costs.
Our approach to business process management helps you improve agility using a service-oriented architecture. Our approach helps you achieve long-term value from your investment by implementing processes as collections of services that can be reused in different scenarios as your business changes
Business processes are in the critical path of progressive business change. Often driven by compliance laws and quality initiatives, they are coming under intense scrutiny. The speed at which you can combine your capabilities into new business processes defines your ability to succeed. Our approach to business process management (BPM) helps you improve agility and interoperability through an SOA. You can configure, track, and analyze processes, and gain immediate, actionable business insight. Our approach enables you to achieve a competitive edge without undertaking complex IT development projects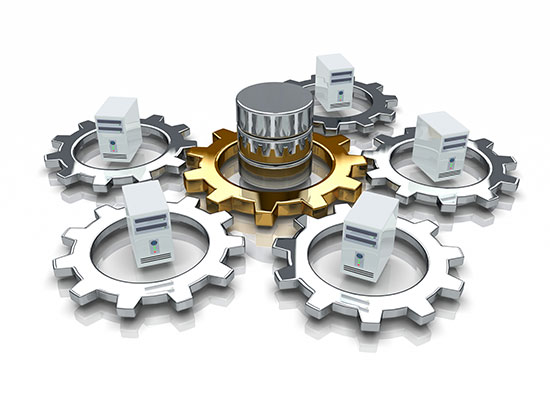 Upon project completion, you will be able to:
Coordinate interactions across systems, people, and trading partners.
Configure, track, and analyze processes.
Gain immediate, actionable business insight.
Connects people with information when and where they need it—from virtually any data source—so they can make better decisions, faster
Organizations are now expected to make smarter or more timely decisions based on better information than the competition in order to increase their market share, increase the effectiveness of marketing campaigns, enter new markets, and ultimately deliver more products and services to more customers. BI is the key to providing the right information to the right business stakeholders.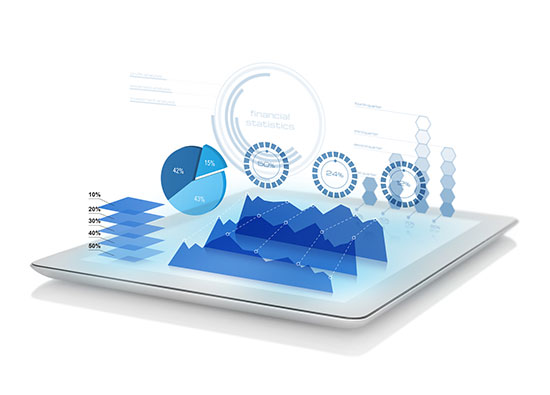 Business intelligence (BI) service enables companies to use computer-based techniques in identifying, extracting, and analyzing business data, such as sales revenue by products and/or departments, or by associated costs and incomes.
BI technologies provide historical, current and predictive views of business operations. Common functions of business intelligence technologies are reporting, online analytical processing, analytics, data mining, process mining, business performance management, benchmarking, text mining and predictive analytics.
Business intelligence aims to support better business decision-making. Thus a BI system can be called a decision support system (DSS). Though the term business intelligence is sometimes used as a synonym for competitive intelligence, because they both support decision making, BI uses technologies, processes, and applications to analyze mostly internal, structured data and business processes.
Business Benefits of Business Intelligence
Set targets, see results and understand what drives the numbers.
Create a common context for decision-making across every department.
Identify and analyze opportunities and trends.
Deliver trusted information for a single version of the truth.
Author and share information the way you want to—in reports, dashboards and scorecards.
Ready to start your own project ?