Make Payroll-Related Strategic & Tactical Decisions
Baraza Payroll
---
Baraza Payroll is a low-cost payroll solution that supports an unlimited number of employees and users, with support for tracking benefit accruals and multiple deduction types, as well as providing compliance reporting tools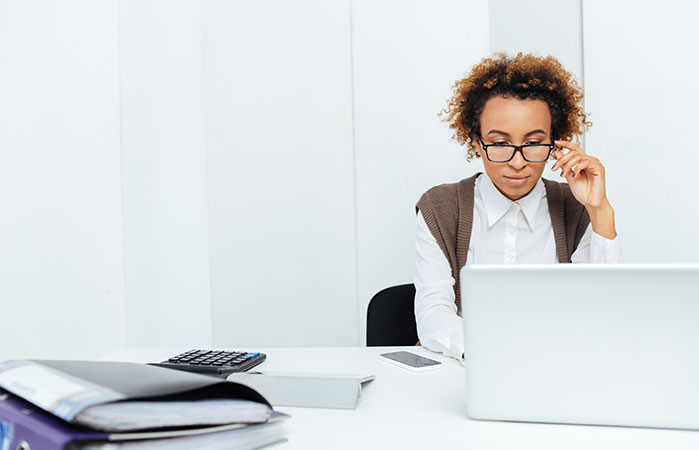 Payroll processing is a very meticulous and vital component of operating a business – people must be paid accurately and on time. It not only involves just paying employees, a number of concerns from employees such as employee benefits, different taxes in different categories, salaried or hourly, vacation time, sick time, over time should all be factored in when processing employee payment. Writing checks manually just simply doesn't cut it anymore and keeping your head wrapped around all the various tax rules you need to know is just not practical. This calls for an efficient and reliable payroll system.
Baraza Payroll is a low-cost payroll solution that supports an unlimited number of employees and users, with support for tracking benefit accruals and multiple deduction types, as well as providing compliance reporting tools. The payroll system can run as an integrated module of Baraza HCM system or as a standalone system that can be integrated to third party Accounting systems.
Business Benefits of Baraza Payroll
Make payroll-related strategic and tactical decisions using our management tools for analysis
Manage complex payroll with multiple pay types per employee per pay period
Meet reporting requirements for KRA
Provide secure access to pay advice for employees
Quickly and easily change payroll rules and update employee 
benefit deductions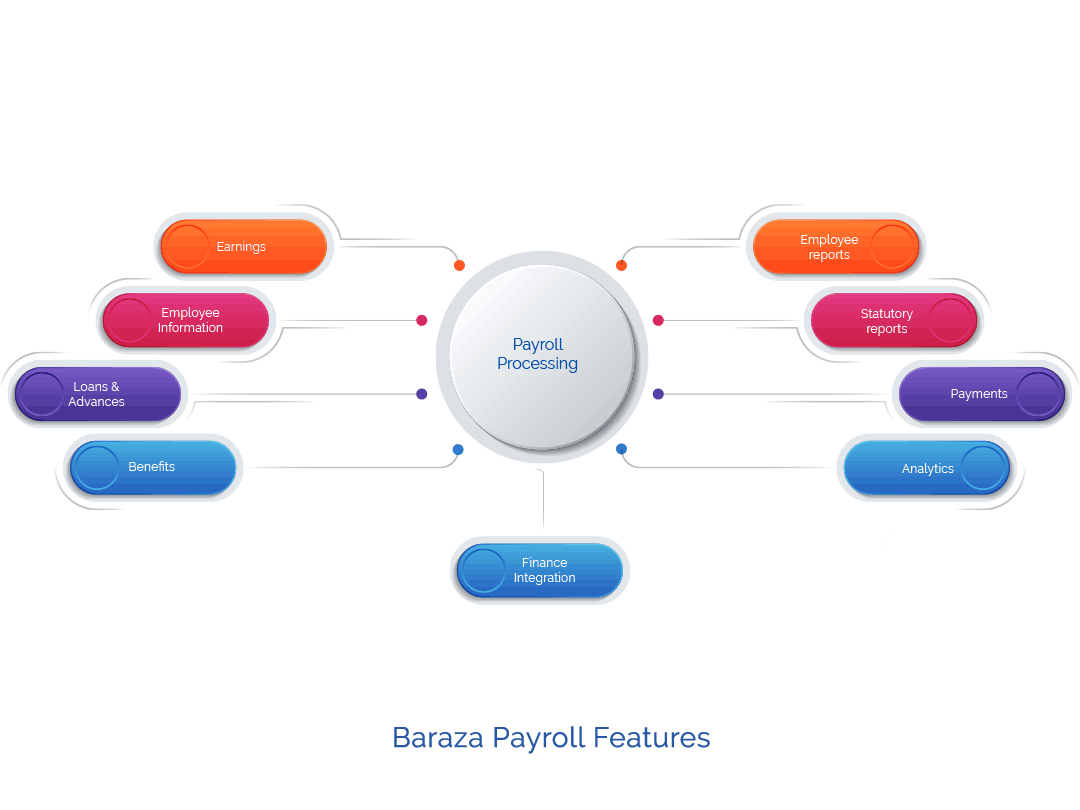 Payroll has an advanced Salary Processing module; an authorized user requires to select the appropriate criteria for employees whose salary needs to be processed. It can also control processing order of payroll elements. It supports multiple processing within a period thus allowing changes to be made at any time before closing the month.
Employees are grouped into user definable categories, branches, departments, and designations.
Comprehensive Employee Details like employees' benefits, insurance and pension schemes, qualifications, Personal details, PIN, NSSF, NHIF numbers.
User Definable Payments and Deductions like Over Time, salary advance, absenteeism and has room for unlimited number of other payments and deductions i.e.: allowances. Pay revision is also a unique feature in the system for salary revision and appraisals. Formulas too can be created for various payments and deductions.
Various loans with interests and Fringe Benefits can always be created in the software with room for changing and editing rates. Supports unlimited number of Co-operatives, Unions, Mortgages and other credit institution loans whose decreasing balances and Interest are computed and managed to completion. The interest charged on a loan is user configurable and may be based on reducing balance or compound interest. Supports unlimited number of savings and contributory schemes, where incremental balances are maintained and interests accrued System supports the starting and stopping of loans processing at will. The user may put any loan on hold. Further provision to reschedule loan by period or amount, early completion and additional recovery make our Loan module a dynamic one to handle any kind of situation.
Authorized system users will be able to design the pay slips to their satisfaction. In addition any other information relevant to a particular employee can be communicated on the pay slip. For instance loans and saving details.
Bank transfers, cash and Cheque payments reports are available once one auto calculates. The Baraza payroll system has provision for a facility for direct online bank transfers, which can be integrated with various Banks.
The payroll system has an Import and Export facility that allows authorized users to export and import data to and from the system. This comes in handy for companies with multi branches; monthly transactions of an outside branch can be filled in excel and sent via mail to the payroll administrator who will simply import the transactions in the system rather than inputting manually.
Employee photographs and ID Cards can also be scanned and stored in system for viewing and printing.
Ready to start your own project ?