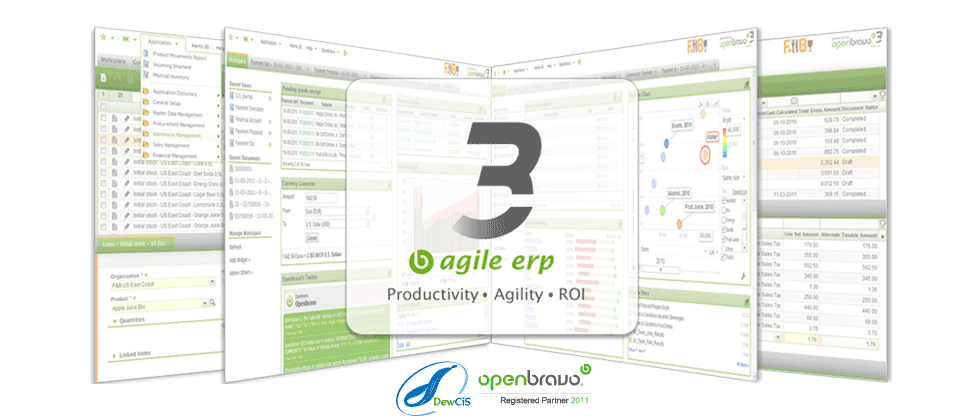 In the next few days we will release Openbravo 3 with a status of general availability.
Openbravo 3 marks Openbravo's original vision of Agile ERP, with a solution that provides:
The highest productivity: easy to adopt and use, with a powerful user interface, and fully integrated.
Complete business agility: functionally comprehensive, easily extensible with a modular approach, and fully upgradeable.
Sustained ROI: cost effective to be deployed to the extended organization, providing universal accessibility through its web-based interface, and leaving users in control thanks to its open source license.