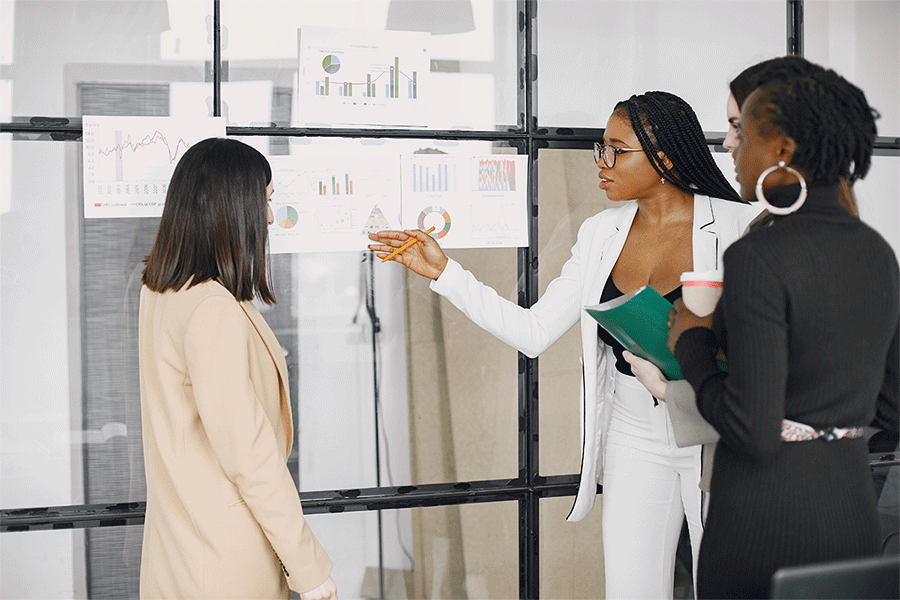 Bet on people, not strategies." Lawrence Bossidy, Retired CEO Allied Signal
Great help isn't difficult to find when talent looks for you when you have a solid showcase of work. Employees favor companies with great societies, competitive pay, and advancement opportunities. Giving employees what they require will assist you get — and keep — the top talent that you want.
Bringing lead talent to your group not only influences the accomplishment of the company's vision but also the existing individuals of your group. Talent can be characterized in different ways such as experience level, instruction, preparing, achievements, and a long time within the industry. By composing a list of perfect qualities of an employee, one can effectively narrow down the list and get the favored employees for your group. The following practices help to bring the best talent to your team:
Know your company's mission and values.
When you know the most important values and skills of your company, you can fill positions around these needs rather than hiring one employee to replace another. When you are clear with your values and your brand from the beginning, candidates have a better time assessing whether or not they are a clear fit for your organization. These will be attractive qualities for prospective talents to the individuals you are looking to recruit.
Connect online.
Most of us are extremely active on social media in some way, whether it is on Twitter, Facebook or Instagram, or a combination of these platforms. Social media marketing can be a good tool to attract the best talent as it allows organizations to showcase their identity, values, and mission. It also allows these organizations to find suitable individuals for existing positions. This is done by use of keywords like job titles on LinkedIn enabling the organization to find the candidates with the skills and experience they want. The candidates can then be contacted directly to see if they can work for you.
Construct a positive environment and strong culture.
When you treat employees well, you will attract the best. If your employees feel valued, wanted and respected, they thrive at your company and in turn the organization gains a good reputation. The best talent wants to work for a company that is the most reputable and ensuring your company is one of the best will make you stand out from the crowd in its specific sector. If your company does great things, great people will want to do them with you.
Cultivate Employee Ambassadors.
You can make your employees brand ambassadors for your organization and encourage them to recruit talent from their contacts. Your current employees are most likely to know an individual who is the right person for the job. However, you will need to guide them to ensure they properly communicate your best brand attributes so that they recruit talent with your mission, vision, and values in mind. This ensures that the talent they bring to your team is a great fit for the company.
Describe your benefits
Gone are the days where candidates relied solely on hours of work and pay on offer. Candidates now consider multiple factors such as values, reputation, career progression, and more. Consider what you can offer your employees. There should be an esteem balance between fun and serious activities. Employees like it when you offer adaptable plans for getting work done. Up-and-comers and workers additionally like professional openings that are hands-on and help in possible advancements in their careers. These benefits should attract the best talent to your team.