Throughout the world, startups have come up and thrived, and existing businesses have reworked and fine-tuned their operating models to better serve their customers, be more efficient and increase their revenues.
Often, though, businesses make the mistake of assuming that good ideas just happen; or even worse, we get caught up in the mind trap that creativity is an aptitude where some people are born with it while others just don't have it. Then, there is even another self-defeating belief that makes success even harder to grasp; "I am not intelligent enough to come up with good ideas."
Well, for the many of us trapped in this whirlpool, an emerging way of thinking reassures that, to prosper, enterprises actually require a unified business model generation tool that combines the experience of the entire team through structured, tangible, and strategic conversations around new business ideas, shared on a common canvas.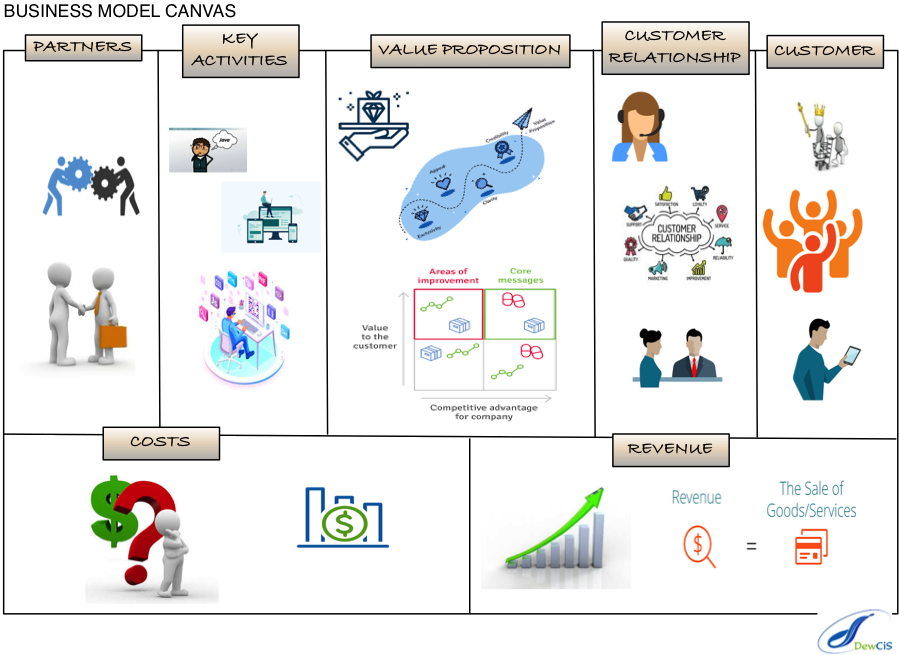 This tool resembles a painter's canvas, pre-formatted puzzle with the nine blocks, which allows you to paint pictures of new or existing business ideas. The Business Model Canvas (BMC) works best when printed out on a large surface so that groups of people can jointly start sketching and discussing business model elements with sticky notes or board markers. It is a hands-on tool that fosters understanding, discussion, creativity, and analysis.
Central to any successful business is the customer. We complete the puzzle by pairing the BMC with the Value Proposition Canvas (VPC), that which persuades customers to choose your products or services over another. Each Value Proposition consists of a selected bundle of products and or services that caters to the requirements of a specific Customer Segment. In this sense, your Value Proposition is an aggregation, or bundle, of benefits that your enterprise offers customers. Some Value Propositions may be innovative and representative of new or disruptive offers, while others may be similar to existing market offerings, but with added features and twists.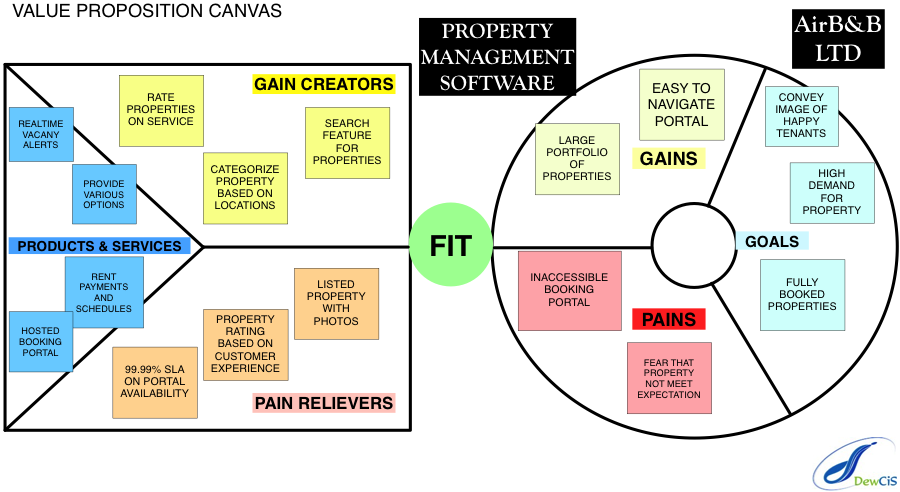 It therefore goes without saying that Value Proposition is all about the customer. Intimately knowing your customers is the first key step towards capturing their aspirations. Appreciating the things that block them from completing their jobs, herein referred to as "Pains", the reasons they are seeking a new solution; the positive effects the customer yearns to realize by completing their jobs or from using a product or service, herein referred to as "Gains", including their larger ambitions and desires; and finally the customer's functional, emotional, social and supporting 'jobs', herein referred to as "Goals", form the guiding principles of what products and services you ought to provide, to relieve the pains of the customer and create the gains they desire.
'Magic' will then start to happen when businesses find the perfect balance for the customer needs and expectations on the one hand, and the supplier's products and solutions on the other hand.
Evidently, BMC and VPC have had many early adopters across the developed world, and the influence continues to grow in these regions. In African, and at DewCIS in sessions delivered through our workshops, we believe that with increased interest towards entrepreneurship and innovation, both the BMC and VPC would be useful tools for startups as well as for established firms in their search for the 'Magic'.