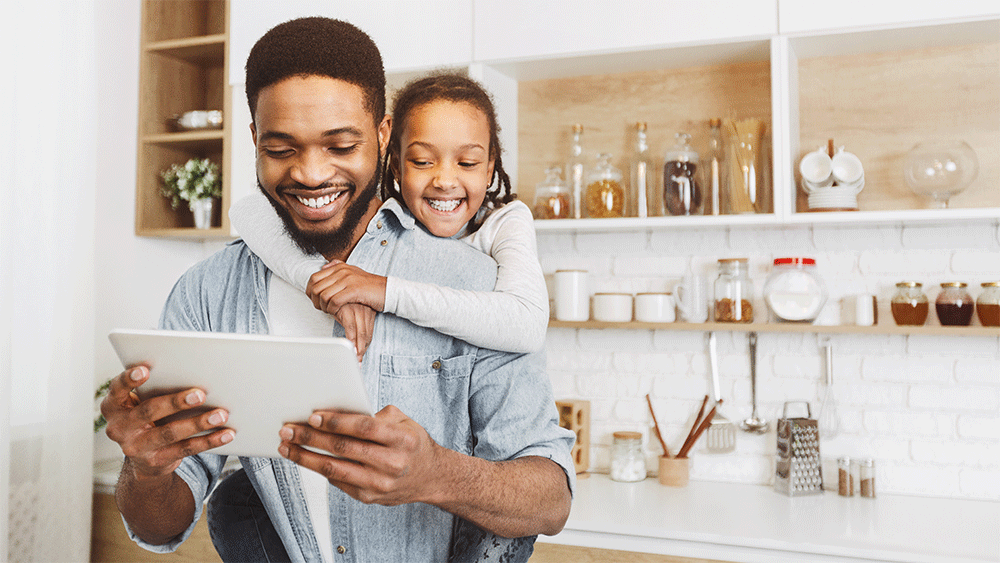 We are so much used to waking up every morning, getting ready to go to work. Nobody knew that a time would come when we would all be forced to stay at home and work from there. Many were confused on how, we would be able to work from home especially when we are all working in different fields. Thanks to Google, all answers that we need are there. There are so many tools that we can use while working from home to accomplish the same goals that we try to achieve everyday while going to work. Some of these tools are discussed below;
Stable Internet
Stable, strong Wi-Fi at home is an important thing at this moment. A reliable Internet connection is no longer a frivolous wish, but an increasingly necessary tool now that so many employees are working from home.
With stable Internet You can check email without delay. You can go to websites and not run into unexpectedly long loading times. A stable connection is a lot like a road without traffic. With unstable Internet you could lose out on potential customers, miss important emails, or slow your employees' efficiency down to a crawl.
Email
Imagine you walk into your office in the morning and the first thing you do is check your emails. What makes it different while working from home? It makes it easier to communicate to clients and colleagues via mail as compared to making a phone call or sending a text message. Unlike other forms of communication, emails are more reliable when it comes to passing official communication to people. They can easily be accessed at the convenience of the recipient and are not bias to the time of day that one should send an email. It's also fast to send official documents via email since just clicking a button does it. Emails also are more economical to use since one only spends very little to communicate.
Online document filling
We fill documents in order to store vital information for future reference. It becomes hard to fill these documents manually while working from home and send them to relevant people on time. While this is the case, filling these documents online is the easiest and most effective way of storing information. It saves on costs of printing and filing, the information is safer online since its free from loss, the information can be easily retrieved by just clicking a button and it also saves people time by sharing the document to as many people as possible using emails.
Online accounting to enable generation of Quotations, Invoices and Receipts
Most of us think that it is only people who are in the field of IT are able to work from home. Coming to think of it, technology has not only advanced in the field of IT but it cuts across all fields accounting being one of them. There are many existing online platforms that enable the generation of quotations, invoices and receipts among other things entailed in accounting. These tools can be accessed by anyone across the globe so long as they are connected to the Internet.
Online meeting applications –Zoom
The sudden and unexpected coronavirus, or COVID-19, pandemic has had a drastic impact on the way people work in just a few months. Many organizations are relying on technology and application such as a Zoom to allow their employees to work remotely and stay safe.
Zoom is the current go-to videoconference platform, and has the best video webinar functionality. It also allows users to record meetings and has group collaboration capabilities. Users can create groups and instantly send text, image, or audio files to the members of those groups.
Online and Integrated payment Mpesa and online banking system
We are very fortunate to be living in the era where Mpesa has become the norm instead of using paper money. This has made businesses work more efficiently since one can send money through Mpesa to purchase a product regardless of where they are. Many online platforms that people use to sell and market their products have integrated payment through Mpesa, which has increased security of the money and has also made businesses grow at a very high rate. Online banking as another feature of transferring money, has saved so many businesses since one doesn't have to go to the ATM in order to purchase a product. Both Mpesa and online banking system are very useful in enabling people work from home in a more efficient and effective manner.
Cloud hosted business applications
Just as the name "cloud" suggests, these business applications can be accessed from anywhere so long as one has Internetconnection. What this means is, even while working from home, one is able to use these applications to grow their business and share information with fellow colleagues and clients.
Conclusion
As an organization we have had first hand experience with most of our employees working from home and we can attest its experience, which has given us a whole new perspective.
Being an IT firm we can help your organization set up all the tools discussed above and enhance your employees to efficiently work at home be productive and observe the much needed social distance as we fight the Corona virus